Jomon – Mizonokuchi
Course Menu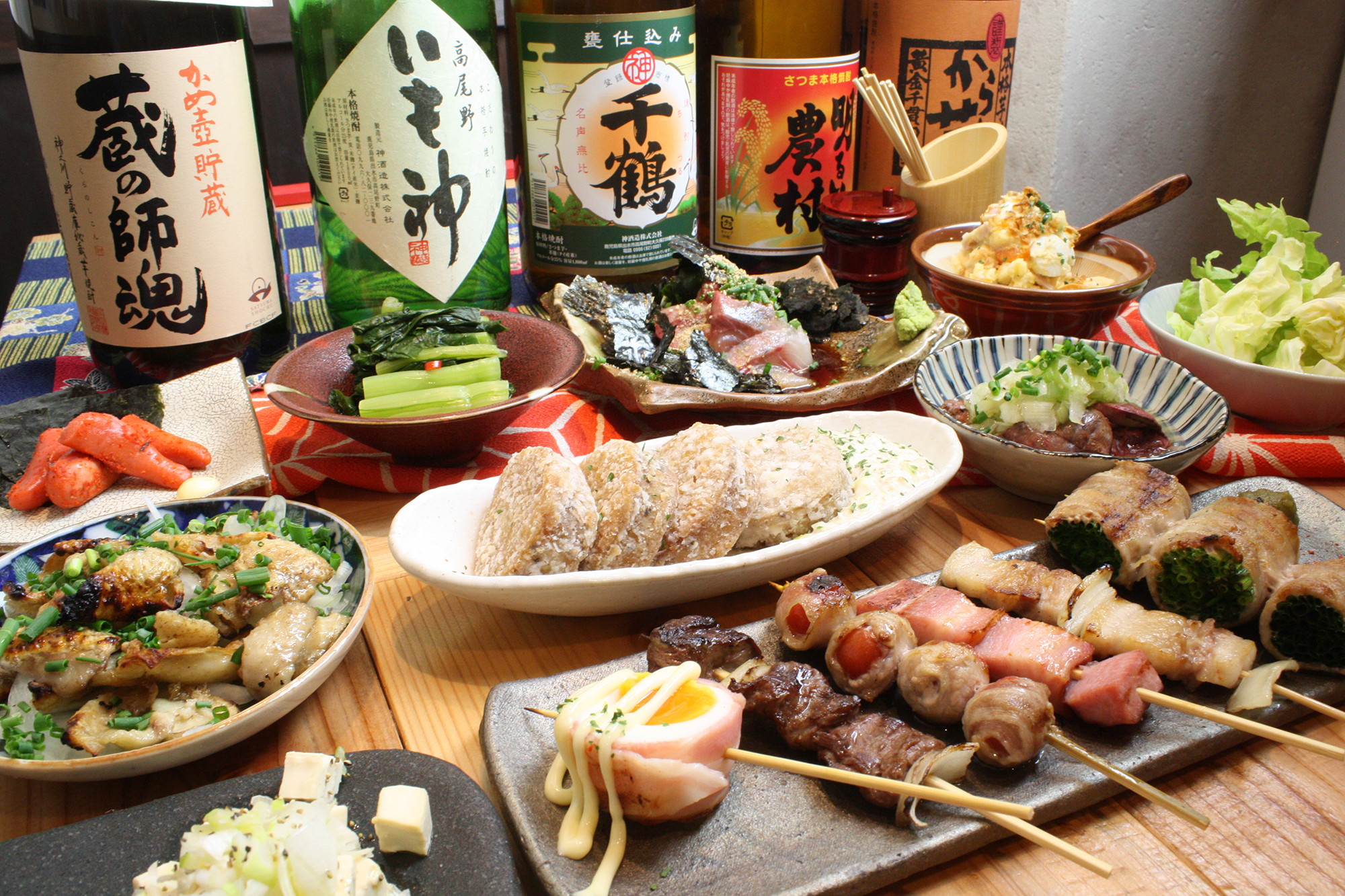 For parties, how about an all-you-can-drink with Jomon's usual drink menu, plus natural wine and genuine Japanese liquor!!
It's 2h30 of all-you-can-drink for 4 people minimum!!
¥5,000/person (tax included).

Jomon Standard Course
with 2h30 all-you-can-drink, ¥5,000/person (tax included)
※Example for a set day
・Sesame Great Amberjack
・Chicken Breast and Avocado in Wasabi Soy Sauce
・Daisendori Chicken Fresh Liver
・Deep-Fried Japanese Yam with Tartare Sauce
・4 types of Grilled Skewers of Beef, Pork, Chicken, Rolls
・Gyoza Boiled in Soup
・Rice Gruel or Chinese Noodles
・Pickles
About the course dishes
※Dishes may vary depending on the goods arrivals.
※Please make your reservation at least a day before.
※Last order are taken until 30 minutes before the time limit.
※The same glass is used for additional drink servings.
※Reservations for courses are taken for at least 4 persons.